A glass of wine or fruity cocktail really helps release those creative juices, doesn't it? That's what the best wine and painting classes near Savannah, GA, are counting on, as they instruct budding artists of all ages in one of the finer skills in life.
No matter your skill level or previous experience, an evening at a wine and art studio is sure to produce a masterpiece you'll love and plenty of memories along the way. Check out these three studios and sketch plans for a fresh, new experience!
The Art Bash Studio | Facebook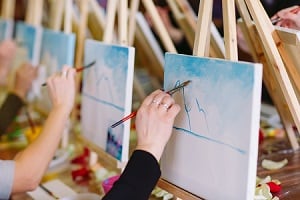 The Art Bash Studio sees art as entertainment, and they're all about giving you an exciting, relaxing, and fun experience. Their coaches will guide you through every step of recreating the featured painting. Each stroke of the brush will bring you closer to a painting you'll be proud of.
They'll provide your canvas, brushes, paint, and apron. Plus some yummy sangria for inspiration! When you're looking for a fun night out, filled with friends, music, and art, you'll want to schedule a class at this wine and painting studio today!
Painting with a Twist | Facebook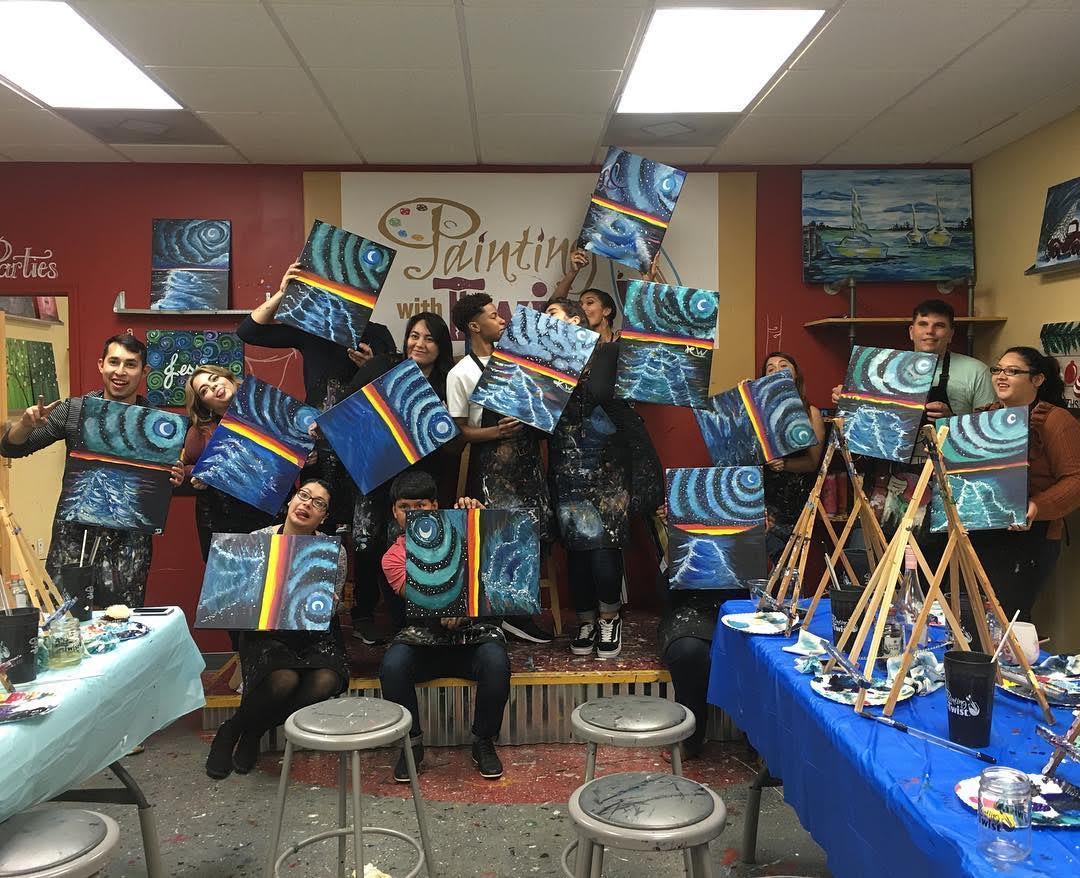 The helpful team at Painting with a Twist will guide beginners and experts through the skills necessary to transpose your very own masterpiece! Bring some friends and your favorite beverage, and you'll have the chance to relax, let your hair down, and paint alongside their friendly artists.
You can stop in for one of their evening classes or request a private party for your next big event. With a lively explanation of techniques, the team at this wine and painting class near Savannah will have even a novice painting like an Old Master.
You don't need to be nervous about painting when you visit Wine & Canvas. This wine and painting studio is committed to delivering an exciting experience, and their talented teachers will guide you through the process, step by step.
You'll leave at the end of the evening with your very own work of art, perfect for displaying proudly in the location of your choice. Check out their calendar online to see their special events. Get ready to paint with your very own cocktail in hand!
Sip, Stroke, and Sip Again
Whether you're planning a bachelorette party, team bonding night for work or just a girls' night out, these are some of the best wine and painting classes near Savannah, GA. Book your party today and get to work on your very next masterpiece!