In the mood for Mexican tonight? Nothing quite hits the spot like some of the best Mexican restaurants near Savannah, GA. Check out these fine establishments next time you're craving some carne asada, tacos, or the perfect margarita!
Jalapeños Mexican Grill | Facebook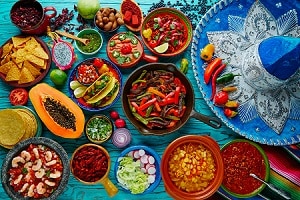 Jalapeños Mexican Grill has been serving up authentic Mexican food for 20 years—of both the traditional and fusion variety. Their bartenders are fun and creative and always mixing up new creations. Try a mojito, daiquiri, or even a delicious Monster Margarita.
Start your meal off right with some cheesy Shrimp Fajita Nachos or Jalapeño Poppers, and then check out a menu that includes everything from seafood to quesadillas to enchiladas. Try a house specialty, like the succulent Carnitas Dinner, a dish of pork tenderloin simmered in a special blend of juices and beer.
Mexicali Fresh | Facebook
Family atmosphere… modern look… traditional ingredients…. These are the three essential pillars at play at Mexicali Fresh. Sit indoors or out and enjoy an order of any three delicious tacos from their taqueria—barbacoa, carnitas, Mexican chicken, you name it.
Settle into some seafood. If you like your shrimp spicy, you'll love their Camarones Diablo, which comes topped with hot chipotle guajillo sauce. You won't want to leave without trying one of their incredible margaritas!
Tequila's Town | Facebook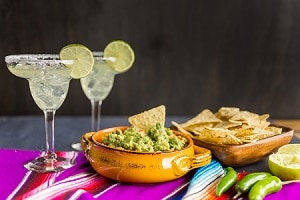 With a world-class selection of tequila and a menu of traditional Mexican fare to match, Tequila's Town has earned quite the reputation in Savannah. You'll even find plenty of Tex-Mex delicacies with a modern twist!
Start your meal strong with a hearty helping of empanadas, and then get your fill of tacos: From steak and chicken to barbacoa and fish, they truly have it all. Try some of Tequila's Authentic Fajitas. With your choice of meat grilled with onions, green peppers, and tomatoes, get ready to treat your taste buds!
Savor Some Delicious Mexican Dishes
Authentic Mexican food and a great margarita go hand in hand, and you'll find that out when you visit any of these Mexican restaurants near Savannah, GA.
Check them out online to see their menus in full—and see what other satisfied eaters are saying on social media. You'll be dying to taste some of these mouthwatering meals for yourself. ¡Buen provecho!