If you're craving the catch of the day, you have plenty of options in the Savannah area. Here are three of our favorite destinations for some of the freshest seafood in town.
Dockside Seafood | Facebook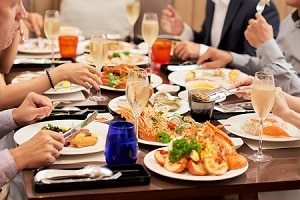 More than a meal, eating at Dockside Seafood is a full experience. Constructed in 1792, the building in which this restaurant resides is the oldest existing ballast stone and masonry building in the state of Georgia. It's even hosted George Washington during his first presidential term.
If you're hungry for a hearty meal, we recommend trying the Shrimp & Crab Au Gratin. This rich and cheesy casserole is one of our favorite seafood comfort food dishes. It comes with seasonal veggies, garlic toast, and a choice of fries, Savannah red rice, or loaded smashed potatoes.
Finish off with a classic: Southern Pecan Pie.
Love's Seafood & Steaks | Facebook
Since 1949, Love's Seafood & Steaks has been serving up fine family-oriented dining and sizeable portions in a rustic atmosphere. You can grab a seat indoors or dine on the covered patio and take in the breathtaking waterfront views. You may even catch sight of a manatee or alligator!
Start your meal with a plate of frog legs before moving on to an 8-ounce Seared Grouper or Love's Famous (deep fried) Bone-in Catfish Dinner. They have a full bar, so wash it all down with a refreshing glass of locally-grown Savannah River Red wine.
Savannah Seafood Shack | Facebook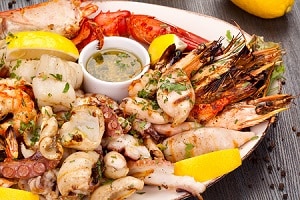 If you want seafood done up in genuine southern fashion, you'll like the Savannah Seafood Shack, located in the heart of Savannah's historic district. They offer fast-casual dining and finger-licking good fresh seafood dishes like their famous Low Country Boil and seafood Po' Boys.
You can also grab some extra napkins and dig in to one of their Fried-Tastic Combos. We love the fried lobster tails, served with hush puppies, potato salad, or Cajun fries. We also recommend their fried fish tacos that come topped with a heaping helping of 'slaw.
Go Fish
If your mouth is starting to water, we don't blame you? All three of these restaurants offer delicious menus that promise an unforgettable feast. Take a gander at what they have to offer and then go treat your taste buds!