When you're craving sweet, sugary goodness, something nothing else will satisfy. The good news is, there are plenty of fine establishments in the area willing to cater to your tastes.
If you're interested in checking out the best bakeries near Savannah, GA, start with these three. Each has a different specialty, but you'll find delicious treats you didn't even know you were looking for at all three!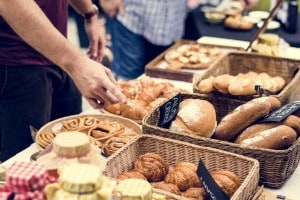 This artisan bakery in the Starlight District is a great place to gather with friends and the community for delicious food and strong coffee—just like back in the day! At Back in the Day Bakery, you'll find all sorts of sweet treats, perfect for enjoying in this cozy café.
Start the day off right with some buttermilk biscuits for breakfast, with your choice of toppings, from ham to jalapeños to apple smoked bacon. Select from their appetizing menu of baked goods served all day, from coconut cream pies to old-fashioned vanilla cupcakes. Whatever you choose, you'll love!
If you've already guessed that this bakery's specialty is cookies, we wouldn't be surprised. At Two Smart Cookies, the team mixes, rolls, cuts, and decorates every cookie by hand with fresh ingredients. That way, you can count on unequaled quality and a unique touch.
From peanut butter to snickerdoodle to chocolate chip pecan, there are plenty of delicious options to bite into at Two Smart Cookies. You'll even find iced cutouts, perfect for holidays, children's parties, wedding favors, and more. Check out this bakery and see what other surprises they have in store!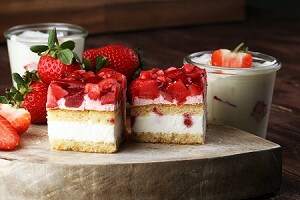 What exactly makes a cake "wicked?" After a visit to Wicked Cakes of Savannah, we think you'll agree that the label applies well to cakes made from scratch by a self-trained expert in sugar artistry! The bakery sits in the heart of downtown Savannah, where it's been attracting clientele with a sweet tooth since 2015.
From birthday cake to carrot cake to sumptuous chocolate raspberry cake, the choices are nearly endless when it comes to finding something suitable for your taste and purpose. This bakery has an old-time feel to it, and when you visit in person, you can appreciate the aesthetic firsthand!
Check Out These Savannah Bakeries
Finding the perfect cookie, cake, or coffee is no easy task, but with the right bakery in your sights, it's an eminently doable task. You'll find something to love about each of these bakeries near Savannah, GA, and we encourage you to check them out online to learn more about them!