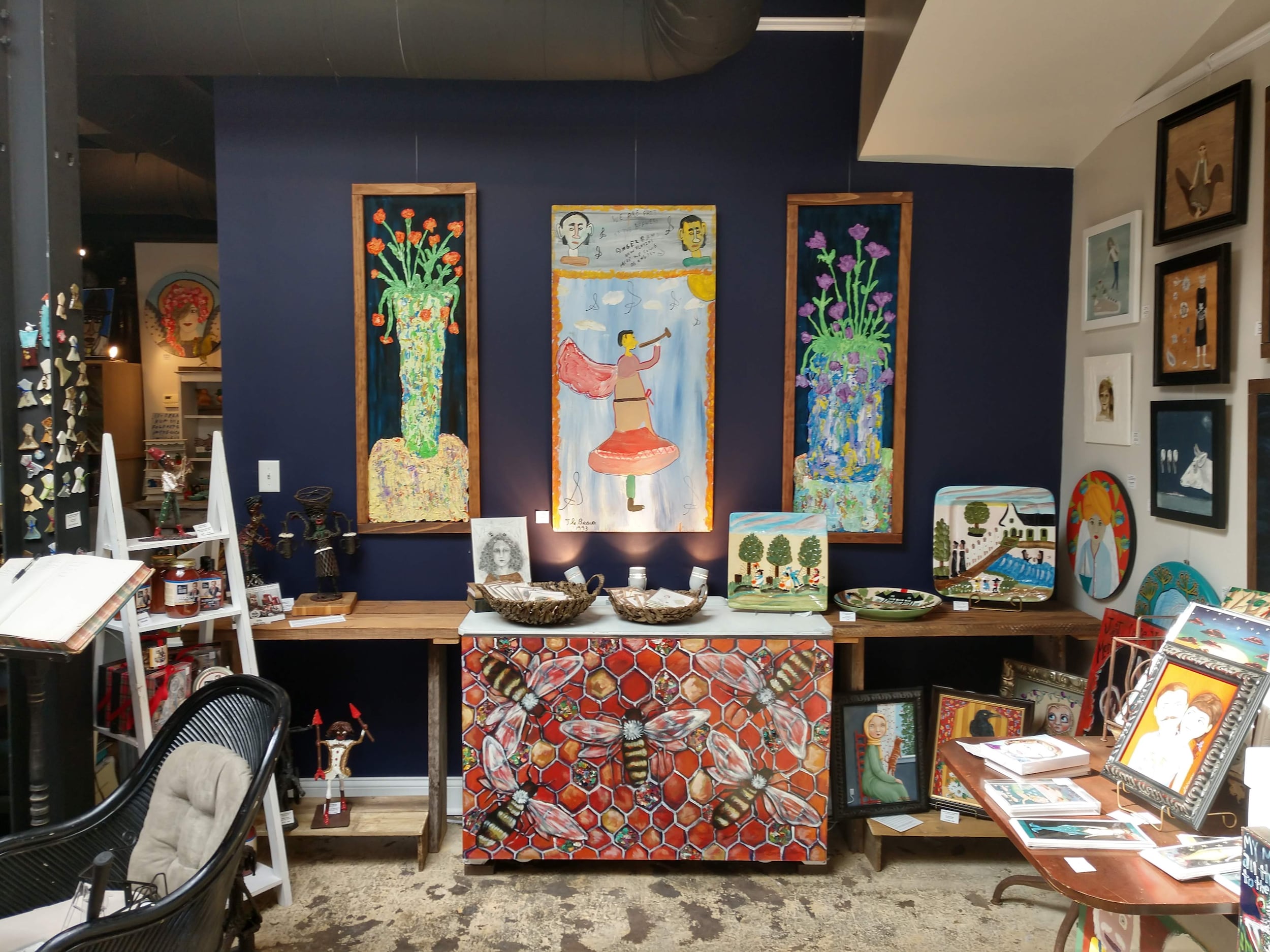 Savannah has a happening arts scene, which you'll know if you've ever stepped foot into the Downtown Design District. We want to support artists by spotlighting one Savannah, GA, art gallery that celebrates artists as they give shape to their passions: Roots Up Gallery.
They share art from local, regional, and folk artists who possess a "soulful" style. You can find paintings, pottery, and jewelry on display that may inspire the artist in you, too! Read ahead and learn more about this gallery.
Art that Comes from Within
Roots Up Gallery displays work by artists both self-taught and trained. However, every artist has one thing in common: a pure style driven by their own voice. This self-expression takes different forms, depending on the medium in question.
Their painters, for instance, show it through oils and acrylics. Mixed media artists value reducing carbon footprints in all creations. Artisans and potters prize artful, 3-dimensional designs, while folk artists express via an internal need to create.
Southern Folk Art & The Outsider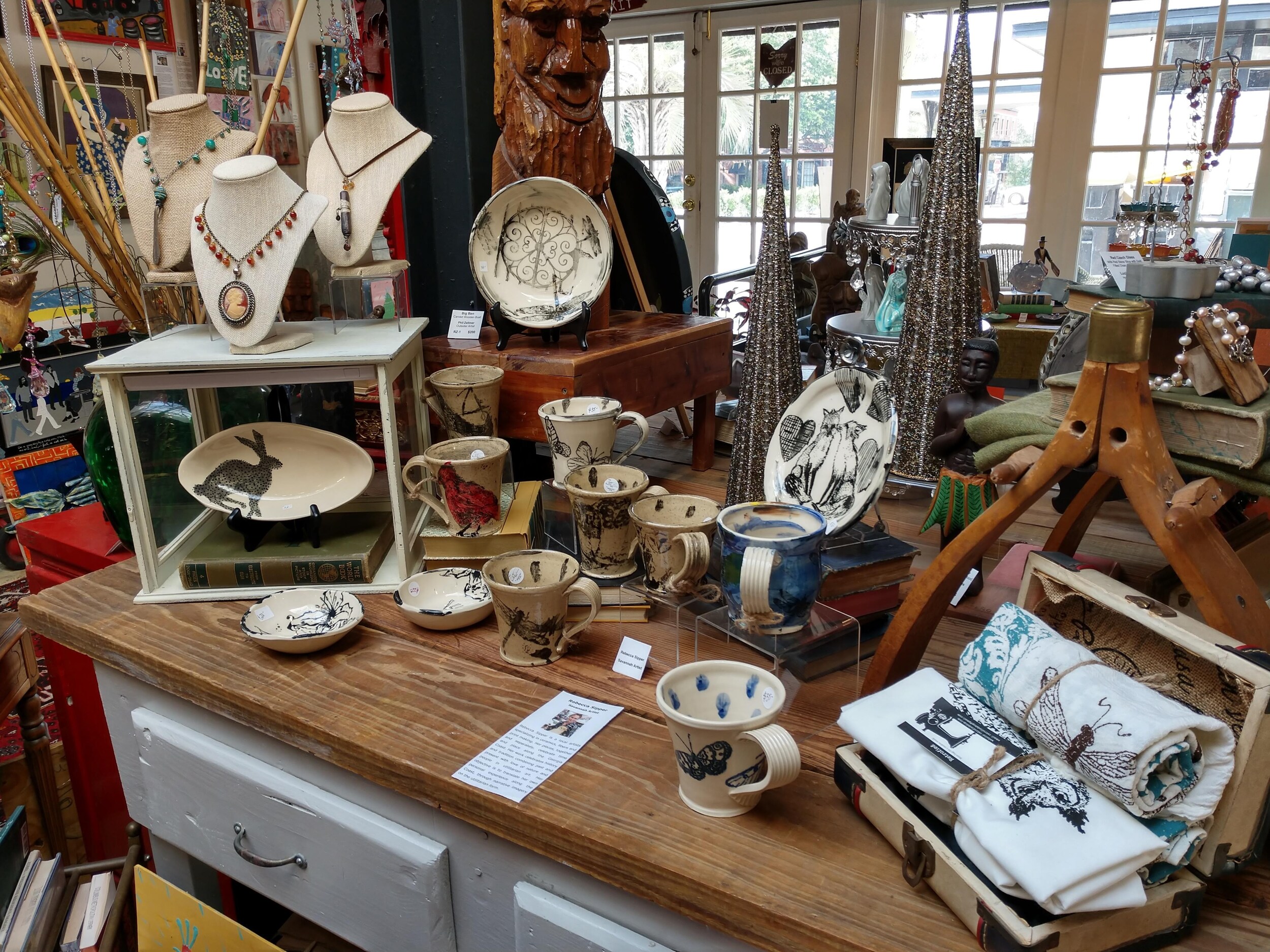 What makes Southern Folk Art so unique? For one thing, its creators have never fashioned themselves as "artists." Without formal training, they were self-taught visionaries outside any existing tradition. With no rules set in stone, they were guided by the pure need to create.
Using whatever materials were available to them—scrap wood or tin, mud or house paint—they would craft unique pieces. Whether sharing a memory, escaping a reality, or delivering a message, these artists show soul.
You can see many of their works at Roots Up Gallery. This gallery showcases the work of many regional and folk artists like Z.B. Armstrong, Bernice Sims, and Reverend Johnny Ace.
Engage with Art at Roots Up Gallery
Appreciating art means engaging with it and its many meanings. You can view folk art, including paintings, jewelry, and pottery downtown at Roots Up Gallery.
This art gallery in Savannah, GA, offers a unique experience that you'll find nowhere else. You can search their gallery online, too, and find paintings, sculptures, and mixed media to add to your own collection!