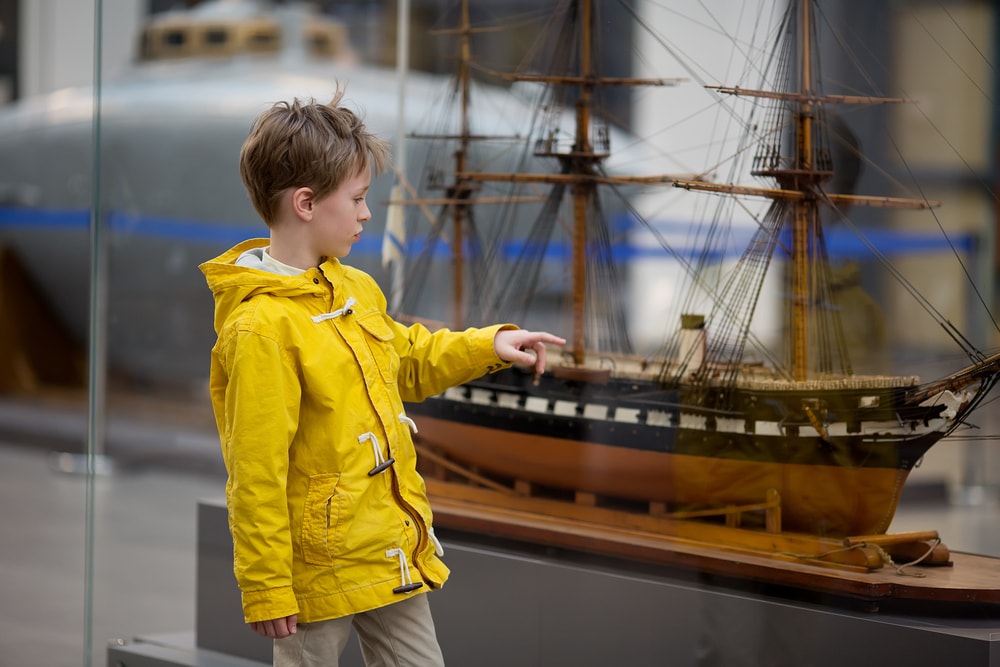 Ever wanted to venture out on the high seas? If you have, there's a museum in Savannah we think you'll like. The Ships of the Sea Maritime Museum is a great way to learn more about 18th- and 19th-century trans-Atlantic trade. What better place to learn all about it than beautiful coastal Georgia?
While you're there, you can explore the rest of the Scarborough House in detail as well as the Gardens.
Get your sea legs ready as you read all about this nautical museum below!
Ships of the Sea in Miniature
Inside the Ships of the Sea Maritime Museum, you'll find nine galleries of maritime paintings, artifacts, and ship models. Most of these models were commissioned by the museum to interpret Savannah's rich seafaring history. See massive vessels in miniature including:
The Anne, a 200-ton frigate which carried the first 114 colonists to Georgia
The Wanderer, which took part in the (then illegal) trans-Atlantic slave trade
The SS Savannah, the first steamship to cross the Atlantic Ocean
You'll even find a replica of the ill-fated Titanic. You can explore these miniatures up close and start to understand how it might feel to be aboard on stormy seas!
Exploring the House & Gardens
The Scarborough House, which houses the Ships of the Sea Maritime Museum, is a fine feat of architecture. Built in 1819 for one of the key owners of the Savannah, it became one of the earliest examples of Greek Revival style in the south.
It has quite a storied past, having been used as a schoolhouse for a century before a series of restorations. Most recently, it added a rear portico and enlarged the Gardens. In fact, the Gardens at this location are the largest of their kind in the Savannah Historic District.
It's a delightful oasis all its own. From the fig-covered wall to the overgrown gateway, the Gardens are a lush and vibrant place to meditate and ponder in peace. They're the perfect setting for a wedding!
Discover Savannah's Maritime History
Savannah is a city ensconced in history. The Ships of the Sea Maritime Museum is the ideal place to start learning all about it! You can explore the museum's exhibits and gardens online or get a taste through their Facebook page—but you won't get the full picture until you step into the Historic District and experience it for yourself!