Enjoying the 2021 Volkswagen Tiguan
If you are looking for an SUV that brings practicality through size, performance, tech, and safety, the 2021 Volkswagen Tiguan is the choice for you. This impressive model comes standard with a list of features to make driving easier from start to finish. Volkswagen has continued their reputation for creating realistic, stylish, and functional vehicles with the new Tiguan.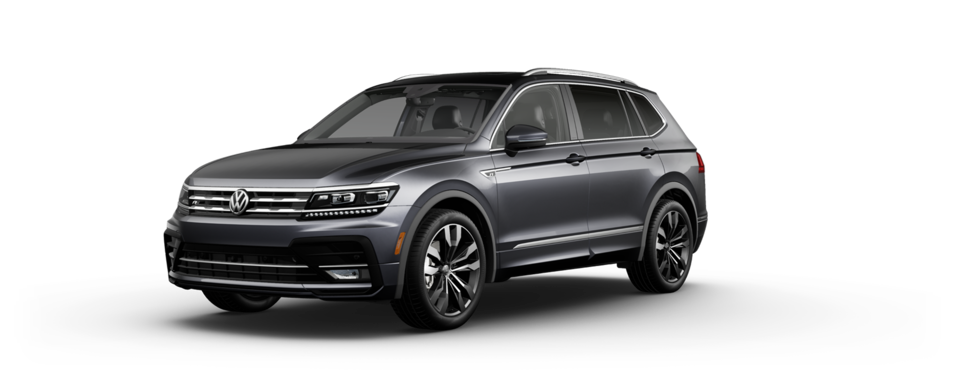 Perfect for taking your kids to school or exploring the beautiful downtown Richmond Hill, this family-style SUV can fit just about any way of life. At Savannah Volkswagen, you can find this new VW, and our friendly staff can answer any questions you might have!
A Functional Exterior
When you are looking for a family car or an SUV for any purpose, it is easy to find large and cumbersome vehicles. The new Tiguan is a compact model, fighting back against the idea that SUVs must be the biggest on the road. The smaller design allows easier handling at every turn. You will not have to worry about finding a large enough parking spot, all while still having plenty of room for the entire family.
Just because the Tiguan is small, it does not mean boring. The entire exterior is bold, accented with sharp lines and smooth curves. This brings a sleek and modern feel to the compact SUV. While driving down the country roads of Hinesville or the bustling streets of Pooler, you will draw attention to the well-designed Tiguan.
Interior Space and Cargo Room
Despite this SUV's compact look, the Tiguan offers room for family and friends to ride along. This is one of the only compact models that offer a third row of seating. So, if you have more passengers than usual, the Volkswagen Tiguan can fit them all.
If you don't need that many seats, you can choose the two-row model. This ups the storage space to 73.5 Cu. Ft. Functionality is a focal point for Volkswagen design, and it shows with this cargo space. You will have little to no difficulty fitting in your luggage for a long weekend or groceries for a hungry family.
Modern Technology
As you take a look through the tech features, the first thing to catch your eye will be the available digital cockpit. This upgrades the standard instrument cluster to a high-resolution display. Not only is it easier to read, but you can customize the display to show what helps you during a drive. From odometers to navigation, it's up to you how you want your display to look.
Volkswagen Car-Net® can have your phone monitoring your car with a touch of your finger. This app allows you to view diagnostics and the health of your new Tiguan from your smartphone. You can also use remote commands, like starting or locking your car, from the comfort of your couch.
Important Safety Features
The VW Tiguan continues its practicality with a list of safety features. When you are traveling to Rincon, the highway can be busy. As you transfer lanes, you want to make sure that no one is too close. The Tiguan helps with its blind-spot monitor. With the help of sensors, this reliable model can let you know when it is or isn't safe to switch lanes.
Another way Volkswagen helps you on the road is with adaptive cruise control. When you set your Tiguan to cruise, it will monitor the vehicles in front of you and adjust your speed to them. So, if highway traffic slows and you don't realize it, your VW will automatically slow with it.
Get Your Volkswagen Tiguan Today
At Savannah Volkswagen, we aim to make buying a new Tiguan easy. You can visit us and take this fantastic Volkswagen Tiguan for a test drive to make sure it's the right car for you. Just give us a call or stop by our Savannah dealership with any questions!
Have Tiguan Questions? Let Us Know!
Hours
Monday

9:00am - 6:00pm

Tuesday

9:00am - 6:00pm

Wednesday

9:00am - 6:00pm

Thursday

9:00am - 6:00pm

Friday

9:00am - 6:00pm

Saturday

9:00am - 6:00pm

Sunday

Closed