Carting the family around Savannah, Pooler, and Richmond Hill is much easier when you have a mid-size SUV at your disposal. If you're shopping for a versatile vehicle, you may find yourself drawn into the great Volkswagen Atlas vs. Toyota Highlander debate.
In this car comparison, our team at Savannah Volkswagen sets these two SUVs side by side so that you can evaluate their qualities and decide which one works best for you. We're always available if you have questions. Just drop us a line at your convenience!
Learn More: 
VW Atlas vs Highlander: Performance Specs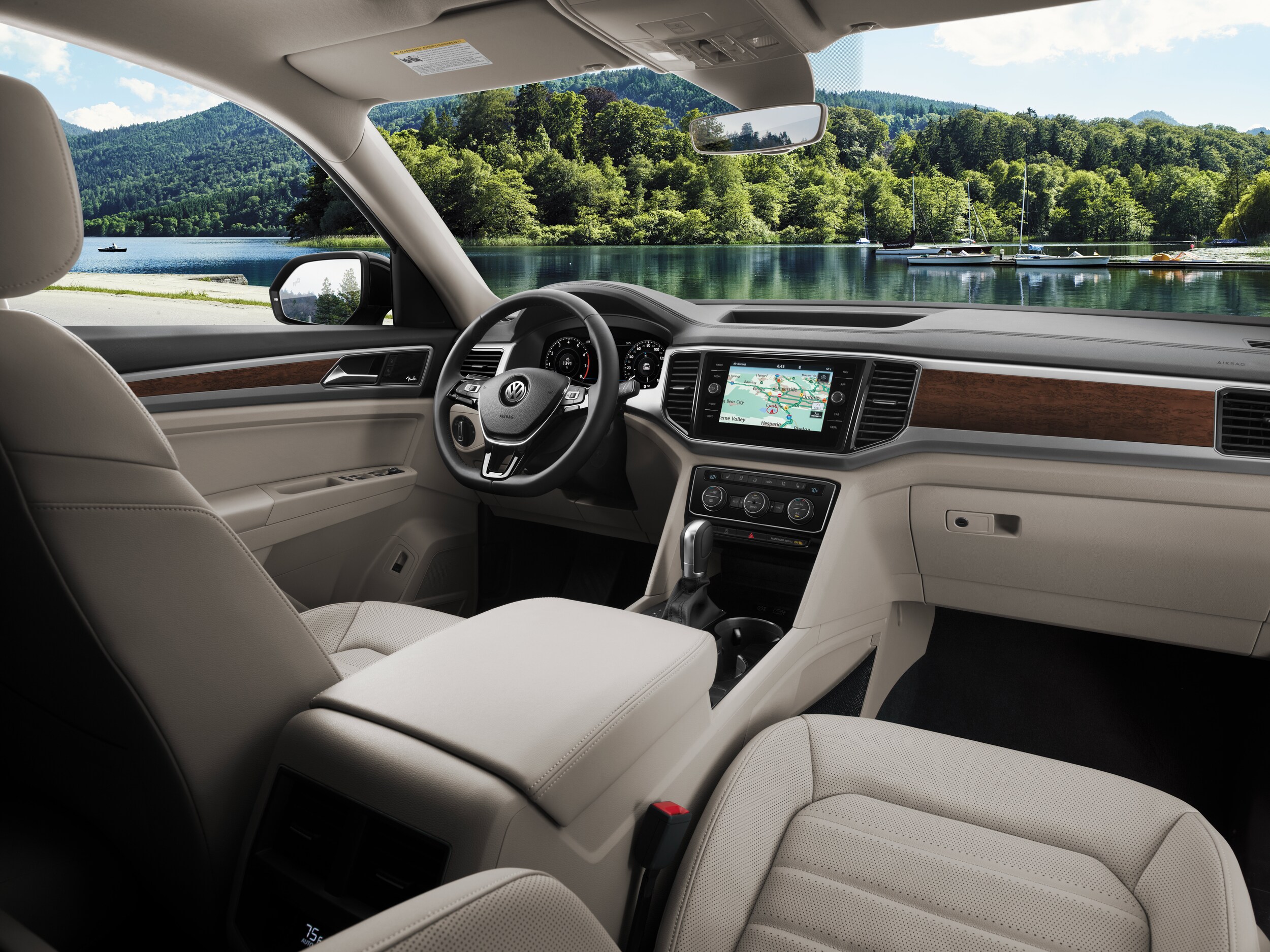 The 2018 VW Atlas and Highlander are both front-wheel drive (FWD) vehicles that also offer available all-wheel drive (AWD). If you do a lot of driving on wet, slippery, and/or gravelly roads, you'll like this available drivetrain, which sends power to all four wheels. In this way, both SUVs can give you more traction on the road.
Under the hood of the base Highlander is a 2.7L 4-cylinder engine that produces 185 horsepower and 184 lb-ft of torque. While that might get you from Point A to Point B, the VW Atlas has a more powerful base engine: a turbocharged 2.0L 4-cylinder engine with a massive output of 235 horsepower and 258 lb-ft of torque!
Impressive Vehicle Capabilities
Looking to tow some recreational vehicles to your favorite weekend getaway? The Volkswagen Atlas and Toyota Highlander have you covered with their towing capacities of up to 5,000 pounds when equipped with their available V6 engines. That's enough for some recreational boats or a small hard-side RV.
Inside the cabin, however, you'll find that the VW Atlas stands out, as it has more room to pack all your things. It includes nearly 97 cubic feet of cargo space with second- and third-row seats folded, while the Highlander tops out at roughly 84 cubic feet. You'll have more room for furniture, outdoor gear, and more in the VW Atlas.
Cabin Comfort: Interior Features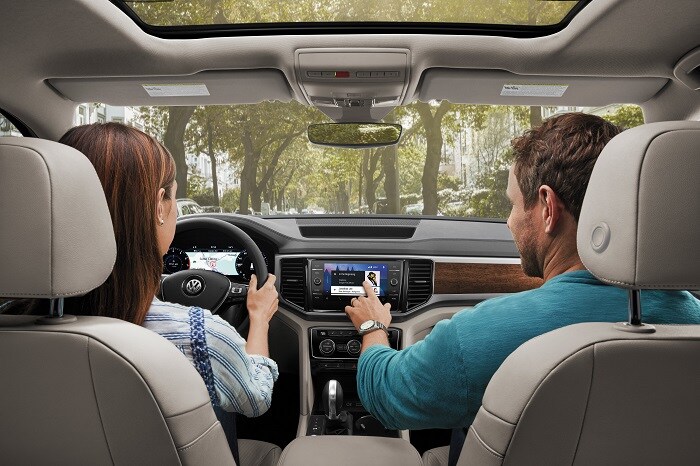 The VW Atlas and Toyota Highlander can each seat seven people, and not only so-they offer more than enough room, with both options offering captain's chairs in certain models. With the extra room those seats provide, you'll be able to transport a wide array of passengers, no problem!
While both SUVs have adult-friendly first- and second-row seats, only the VW Atlas can boast an adult-friendly third row. With 33.7 inches of legroom in its third row, the VW Atlas can fit average-sized adults just fine. The Highlander, with just 27.7 inches of third-row legroom, can really only accommodate young kids. 
Volkswagen Atlas vs Toyota Highlander: Choose Your SUV
We hope that you find our Volkswagen Atlas vs. Toyota Highlander car comparison helpful. Here at Savannah Volkswagen, we're committed to giving Savannah, Pooler, and Richmond Hill drivers the information they need to make an educated decision.
If you need a mid-size SUV, these two vehicles have plenty of impressive qualities. However, if you want a little more cargo space, a stronger base engine, and more legroom in the rear seats, the VW Atlas may be exactly what you're looking for. Schedule a test drive today and find out for yourself!