Many drivers across Savannah, Pooler, and Richmond Hill find themselves searching for a quality compact car. It's easy to see why-small vehicles run highly efficiently, making them convenient for road trips and daily commutes.
In this Volkswagen Jetta vs. Toyota Corolla car comparison, we at Savannah Volkswagen want to give you a closer look at two of the standout models in this segment. Which vehicle is best for you? You'll need to read on and evaluate for yourself! Reach out to our friendly team if you have any questions.
2019 VW Jetta vs Corolla: Performance Specs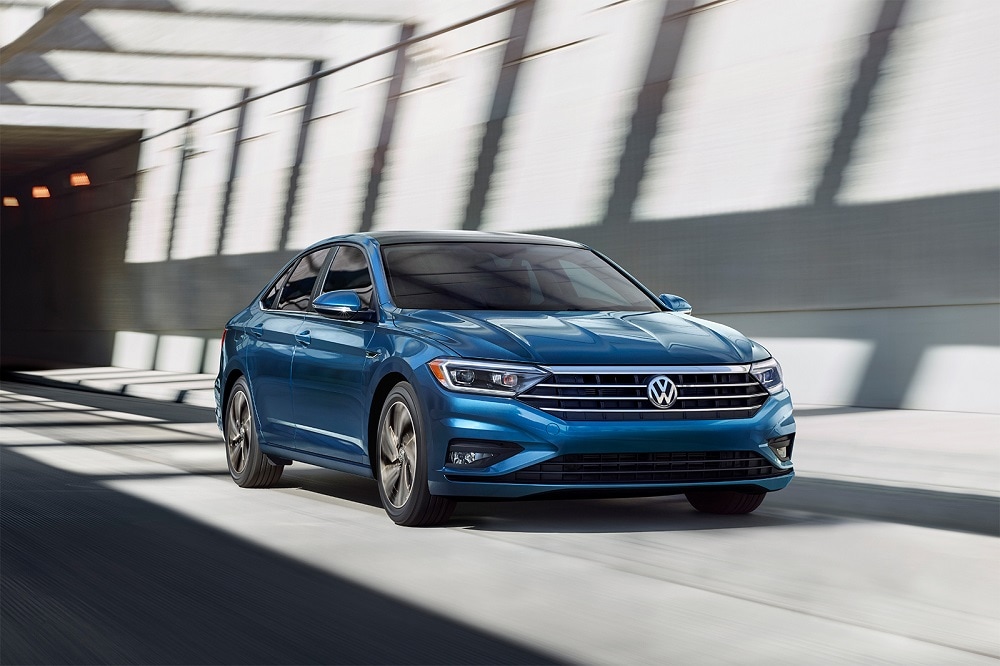 Mechanically, the 2019 VW Jetta and Corolla are similar in many ways. Each runs on a 4-cylinder engine, though the VW engine is turbocharged. Their outputs are within the same range, but the VW Jetta creeps ahead with 147 horsepower compared to the 132 horsepower in the Corolla. Still, both provide plenty of power to get these cars moving. 
One way the VW Jetta stands out? Fuel economy. While the Corolla gets a respectable EPA-estimated 28 city and 36 highway MPG in its base trim, the VW Jetta fares even better. It offers an EPA-estimated 30 city and 40 highway MPG1 for every trim level-a feat the Corolla only achieves in its LE Eco trim.
Related Post: Focus vs. Jetta Car Comparison
All Your Connectivity Technology
For all your information and entertainment needs, the Volkswagen Jetta and Toyota Corolla offer quality multimedia systems that perform at a high level. For the Toyota car, it's called Entune® App Suite system, while the Volkswagen vehicle calls it VW Car-Net®. Both provide a USB port and Bluetooth®, for hands-free calling and audio streaming on the go.
However, the VW Jetta goes above and beyond when it comes to smartphone connectivity. Via VW Car-Net® App-Connect, you can link up your smartphone via Apple CarPlay™, Android Auto™, or MirrorLink®, and access your favorite apps. The Corolla, unfortunately, offers none of these options on any of its trims.
Interior Dimensions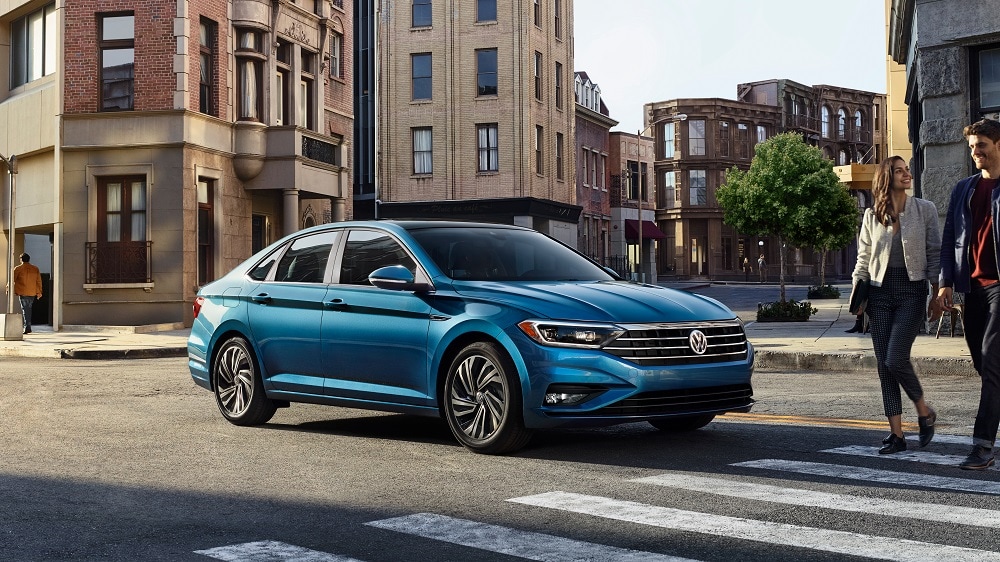 If you're comparing cargo space, you'll find the 13 cubic feet in the Corolla sufficient for everything from weekly groceries to carting your golf bags around. The VW Jetta, however, can fit even more in its trunk, with 14.1 cubic feet of cargo volume available. Both offer split-folding rear seats for extra space when you need it.
Headroom is comparable between the two vehicles. With just over 38 inches of front-row headroom and more than 37 inches of headroom in the rear, you'll have no trouble getting in or out-or keeping good posture while inside the cabin.
Volkswagen Jetta vs Toyota Corolla: The Verdict
Choosing favorites in a Volkswagen Jetta vs. Toyota Corolla matchup is tough. These vehicles look similar in many respects, and drivers across Savannah, Pooler, and Richmond Hill have a major choice to make.
Despite the similarities, we think there are some clear contrasts, too. If you're looking for more efficiency and power, infotainment excellence, and cargo space, the 2019 Volkswagen Jetta may be just what you're looking for. Schedule a test drive at Savannah Volkswagen to find out!
130 city/40 highway mpg (2019 Jetta 1.4L, 6-speed manual transmission). EPA estimates. Your mileage will vary and depends on several factors, including your driving habits and vehicle condition.