Are you ready to add a versatile, powerful compact SUV to your fleet? You'll want to consider vehicles like the VW Tiguan and Ford Escape. They're two standout vehicles in the segment, and our team at Savannah Volkswagen wants to give you a closer look.
In this Volkswagen Tiguan vs. Ford Escape car comparison, you can explore the specs and features of these two crossover vehicles and decide which seems best for your daily drive in Savannah, Pooler, or Richmond Hill. Let us know if you have any questions!
VW Tiguan vs Ford Escape: The Interior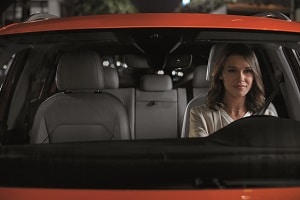 How many people do you plan on carting around? The VW Tiguan and Ford Escape are both compact in size, but they offer different seating arrangements. The VW vehicle offers both 5- and 7-seat configurations, so you have options depending on your planned passenger load.
The Escape, on the other hand, offers five seats across every trim level. If you need to seat extra people-maybe grandparents, cousins, or friends-you'll be out of luck with the Ford SUV.
If you pick the VW Tiguan with the optional third row, you'll find that row best suited for two kids: It has just 28 inches of legroom. Rows one and two, however, can seat adults without issue, as can both rows of the Ford Escape and the 2-row VW Tiguan.
SUV Performance Specs
You want an SUV that can take on the roads with authority. The base 4-cylinder engine in the Ford Escape puts out a solid 165 horsepower, which is plenty for daily driving.
In the Volkswagen Tiguan, a standard 4-cylinder engine cranks out even more power-184 horsepower, to be exact. That engine is also turbocharged, adding a bit more pep to your vehicular step.
While the Escape relies on a six-speed automatic transmission to transfer power, the VW Tiguan uses an 8-speed automatic. Those extra speeds help optimize efficiency and power for your drive. No matter which ride you choose, you'll have the option of shifting manually (in manual mode) to take back control.
User-Friendly Technology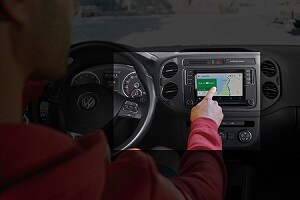 Above all else, your ride needs to have all the features that keep you sane in rush hour traffic. Infotainment plays a big role in that, and both the VW Tiguan and Escape offer Apple CarPlay™ and Android Auto™. You can access your favorite apps on the go and stay connected to your music, messages, and more.
However, those features only come standard in the VW Tiguan-you'll need to choose higher-level Escape trims to get the full benefits of the SYNC® 3 audio experience.
One of our favorite features in the VW Tiguan is the available Volkswagen Digital Cockpit. It replaces the traditional instrument cluster with a high-resolution screen. It's customizable and stores up to four driver profiles at once for your convenience. You won't find a feature like this in the Ford SUV.
Volkswagen Tiguan vs Ford Escape: The Verdict
As you shop for your next new compact SUV near Savannah, Pooler, or Richmond Hill, we hope you find this car comparison helpful. The Volkswagen Tiguan and Ford Escape are two capable crossovers, and you can find a lot to like in both.
However, if you want a more powerful base engine, more standard technology, and flexible seating, you'll like what the VW Tiguan brings to the table. Contact the auto experts at Savannah Volkswagen to schedule your test drive today!